Backstage with Cubs and Eddie Vedder at Hot Stove, Cool Music 2016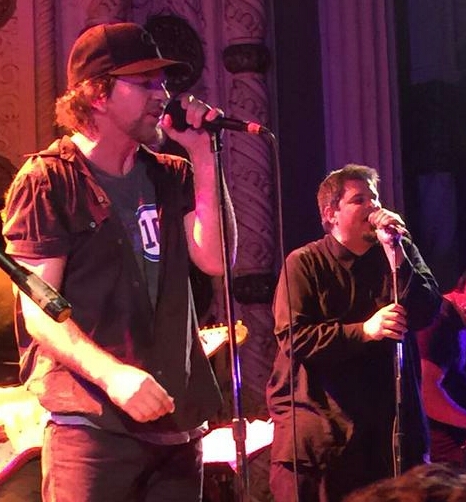 Hot Stove, Cool Music was held Thursday night at the Metro. I've been looking forward to it for months, following the lead of the tireless and enthused Len Kasper. There were lots of schemes and plans. Len has grabbed the reins of the musical side of this thing and made it better every year. I'm really happy to help him with it.Last year, the headliner seized an opportunity to grandstand. This particular attempt at being a fearless truth-teller was woefully misguided.  He embarrassed himself with inaccuracies and downright foolishness. He bummed out a group of organizers and participants who deserve far better.
So this year, Theo Epstein called in the big gun.
Eddie Vedder, what a gem. Warm, mellow, kind. He paid for his longtime guitar tech and monitor person to fly in. He decided he wanted his favorite Cub growing up, Jose Cardenal, to be there. So Eddie flew him in.
Eddie was pleasantly surprised at the musical competence at our rehearsal, because we got the right guys Pros. Great players with good vibes, who did their work to learn everything and showed up ready to go. The rehearsal stretched long, arrangements were adjusted by good ideas, and he showed what a generous musician a big-time rock star can still be.
Joe Shanahan and the Metro are the perfect host and venue. That place reeks of historic rock credibility, and it sounds amazing when it's full.  Every year, this is my favorite green room.  Musicians, baseball execs, radio people, Hall of Fame writers, random former Cubs and/or Red Sox.
Green room
Early in the night, I turned a corner and eavesdropped on a moment: Theo and Jose Cardenal one-on-one.
Jose: "You're doing a great job, man…"
Theo: "Thank you Jose. This is a special team to work for, and you're a part of it.  I want you there when we win, OK?"
Jose: "Yes, yes, man … I'll be there, thank you."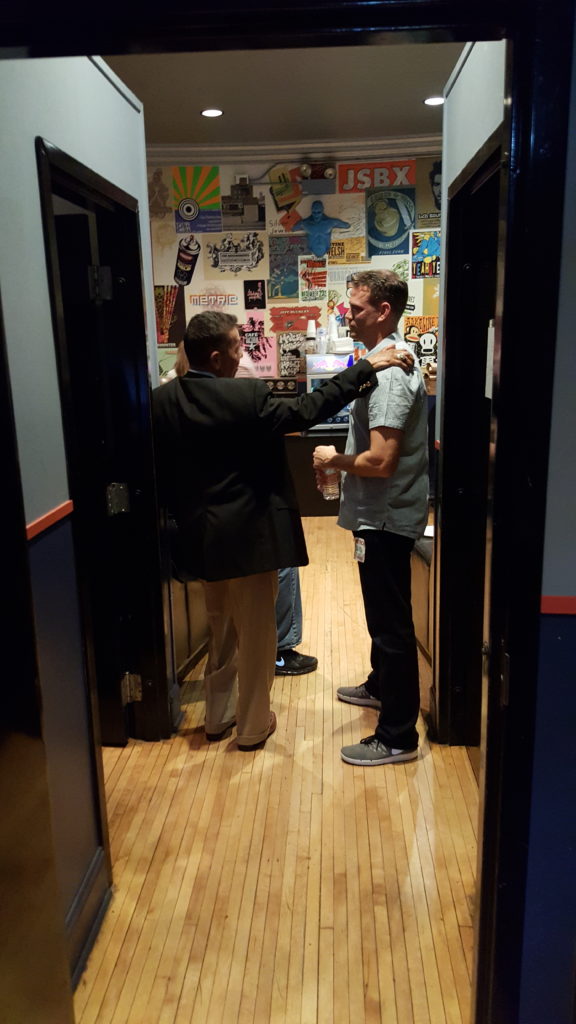 TO READ THE ENTIRE ARTICLE, WITH LINKS AND STORIES GALORE, CLICK HERE.
You'll see why I taught a vocal part to these guys.